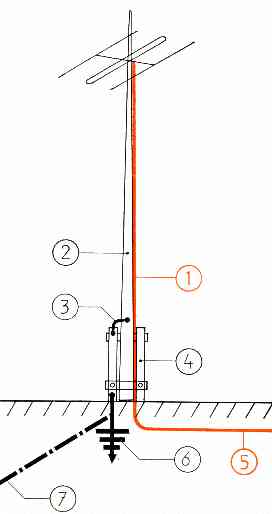 Fig 1. The best place for your antenna: a metal tilt-over mast at some distance outside the house in the garden.
How to prevent damage when lightning strikes your antenna.
This article is my translation of an old brochure (1970's) from the Dutch Normalization Institute. The brochure is not obtainable anymore.
It gave a number of measures, which the radioa mateur can take to minimize the risk of damage, as a result of lightning-hit to his antenna.
These measures are only for antennas for individual (radio amateur) use.