<< Pa0nhc PCB catalog.
Carefully RF-designed PCBs in perfect quality.
Update 2080507.
>Smartphone-friendly page<
Please help me developing new projects by ordering these PCBs.
PCB prices are including worldwide shipment
- in bubble envelop,
- cheapest postage,
- no track and trace,
- nor CN22/23 form.
Time between my postage and delivery at your address can vary from one day to a few weeks.
PCB prices can change.
When a new ordered series PCB arrives here, sometimes i must pay extra BTW and extra DHL costs.
These costs can be up to 50% on top of the total (PCB+shipment) costs !
These extra costs are then included in my latest selling prices.
>> When ordering a PCB, DO print and keep a (printed) copy of the actual version of the accompanying article. <<
HOW to order and pay for PCBs.
For a larger number of PCBs of one type : ask price.
(C) The use, copy and modification of all info on this site is only permitted for non-commercial purposes and thereby explicitly mentioning my radio amateur call sign "PA0NHC" as the original writer / designer / photographer /publisher. (C)
Parts ordering details.
In the building descriptions, i give parts lists including part ordering numbers for "www.conrad.nl". BUT Conrad only sells to western EU, and does not sell worldwide.

If Conrad does not sell to your country :
- use the Conrad ordering number, and read the parts technical details on www.conrad.nl
- use these details to order the component elsewhere.
KITS.
No building kits are available.
I am a 79 year old pensioner, with very limited finances. This PCB service is just a part of my radio amateur hobby.
I cannot keep stock for all components. Sorry.
Parts available together with PCBs :
I sometimes offer a few cheap and small parts together with PCBs. A few specialized parts are not available even at Conrad, and must be ordered at eBay or elsewhere. If you order these parts together with the PCB, you do not have to order them elsewhere with costly extra postage charges for you.
Assembled PCBs.
Sometimes i offer completed build PCBs, without housing nor connection materials.
As soon as the order for it is paid, i will order parts here not in stock, and build it.
Postage time can be up to two weeks after secure payment via Paypal.
Xfilter active RF noise canceller.
PCB : 20.-- Euro.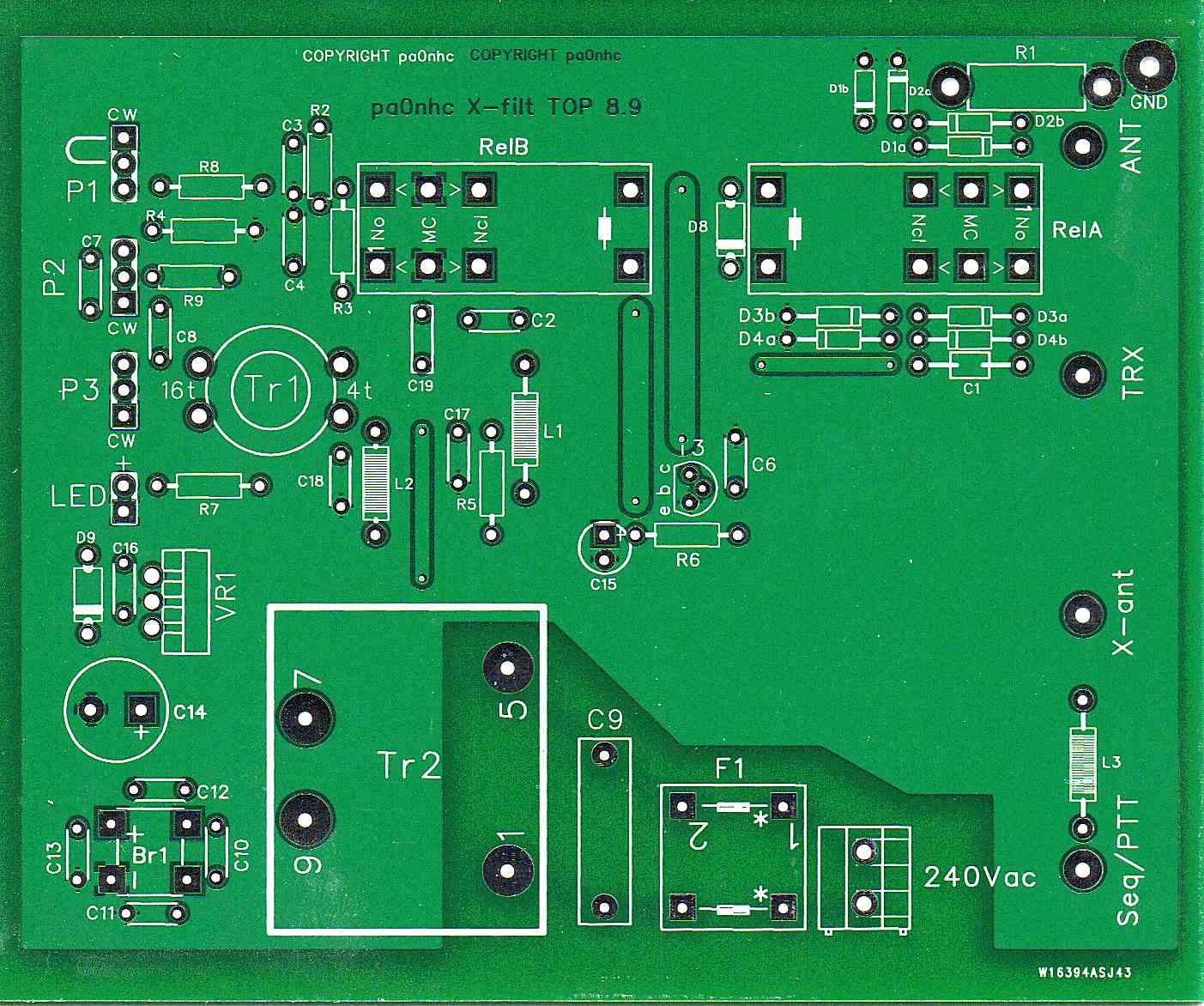 Automatic Loop Tuner.
PCB set price ----- Euro. Available June / July .
A4 manual ----- Euro
Building description under reconstruction.
Updated PCB designs.
Reducing wiring.
Updated component placement.
Updated component indications.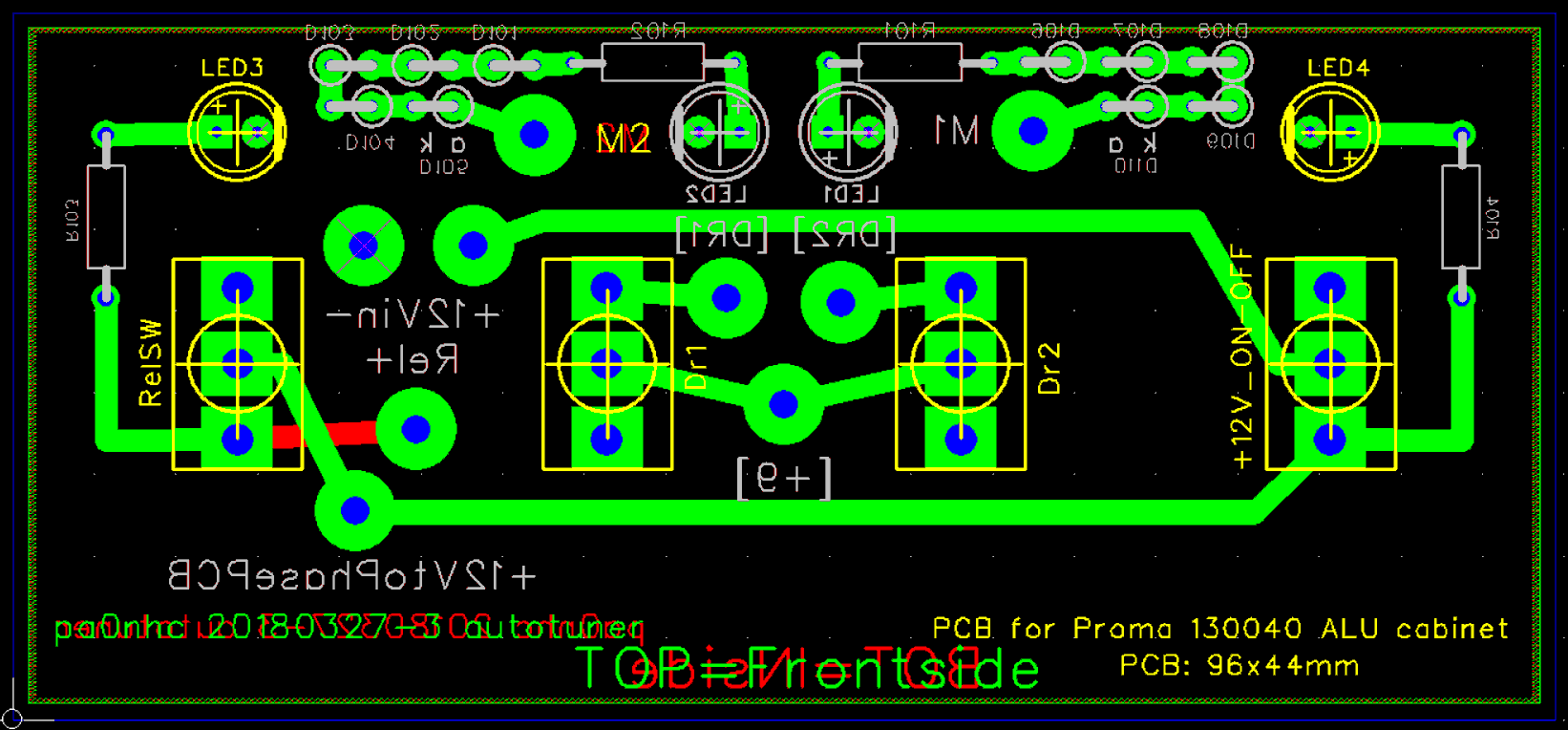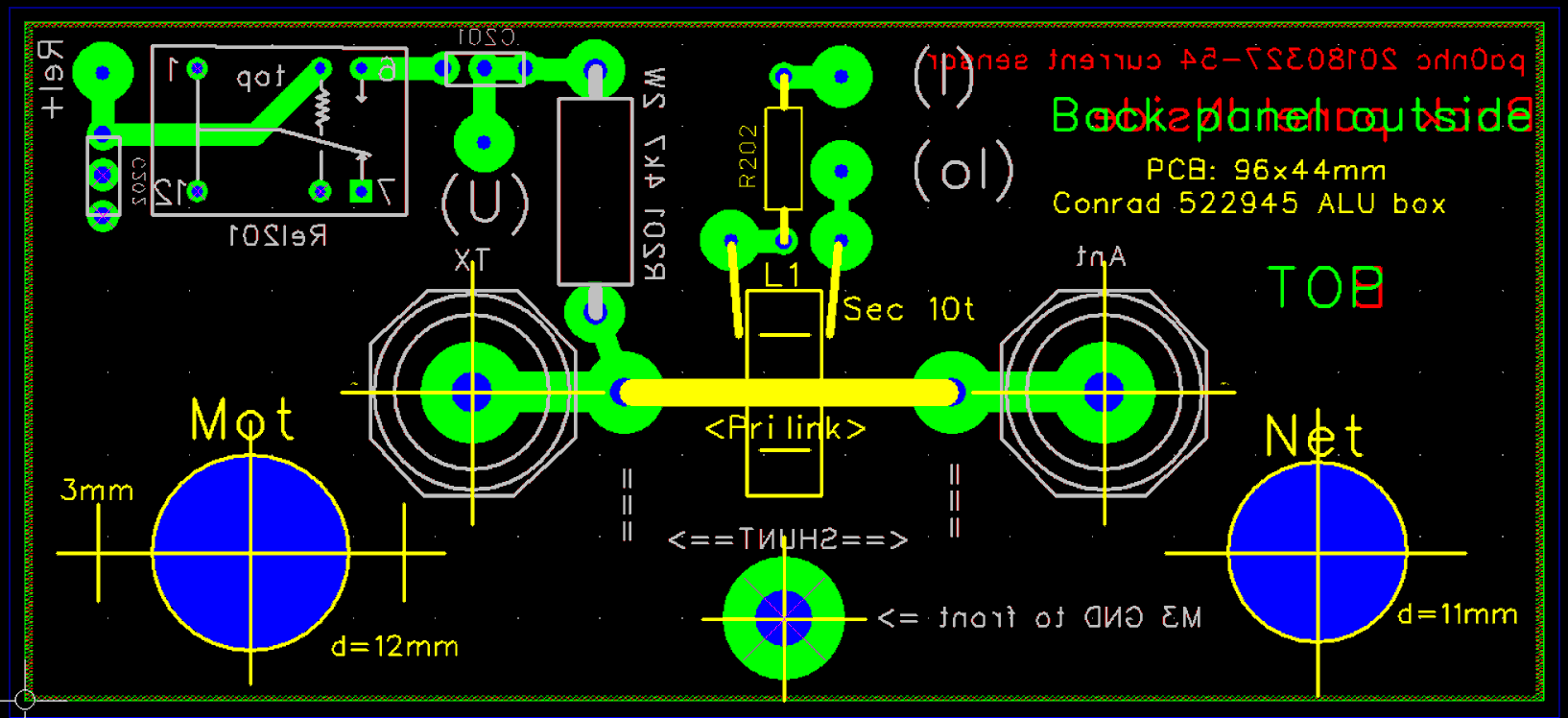 Handy manual loop tuner.
PCB price : Euro 15.--
MAGNETIC (H-FIELD) active receiving antenna.
Set price for 2 PCBs : Euro 20.-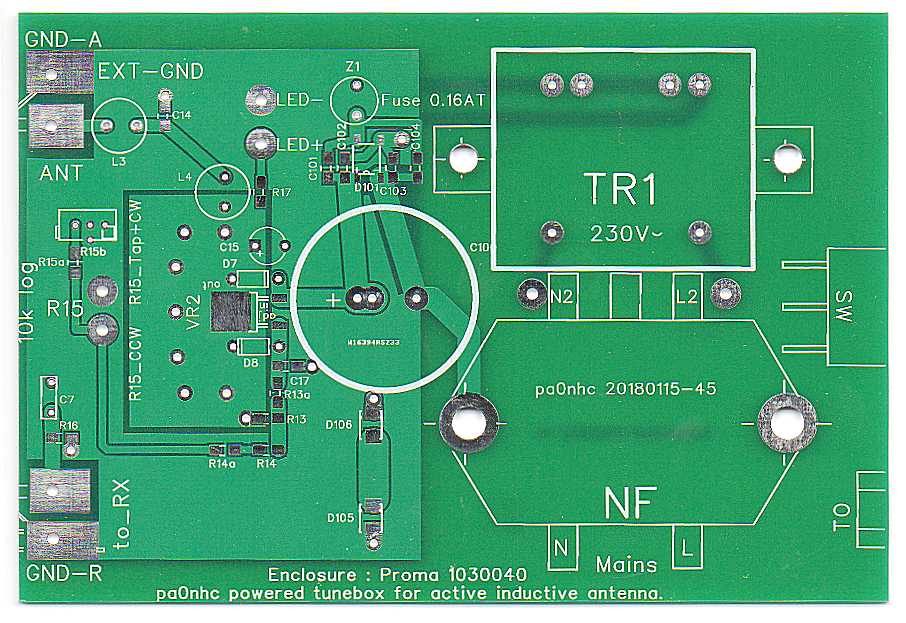 "Miniwhip"
wideband active E-field receiving antenna.
Splitter PCB alone :
Euro 11.--

Set of Antenna+Splitter PCB :
Euro 23.50

Set of two PCBs + BFU590G + BF998 :
Euro 28.50

Separately posted transistors
BFU590G + BF998 : Euro 6.50 .

Both PCBs assembled, without splitter housing nor antenna housing as on the photo below :
Euro 180.- INCLUDING packaging, postage, track and trace, insurance, CN23 form.
Building, installation and denoising instructions
New PCBs ver. 20180316. Build 20180506.



---
Noise-free power supply for miniwhip.
PCB price : Euro 17.50
New version PCB v.20180225-15

Modulated 65 mW foxoring 80m mini TX.
With build-in Hi-Z tuner for whip or short wire antenna.
PCB price : Euro 15.--
>> For ordering 10 PCB's : ask price <<



Pcb with wide holes for easy assembling.
145 MHz ARDF direction finding receiver.
PCB price : Euro 15.-
Guide A5 : Euro 10.-
3.55 MHz ARDF direction finding receiver.
PCB price : Euro 16.-
Printed building guide A5 : Euro 10.-
New version PCB 20180128-16


Directional VHF couplers.
28 MHz to 435 MHz.
Three versions with DC output and three versions with RF output.
ONE PCB : Euro 7.50
Every DIR-coupler PCB more : Euro 2.50
a. DC output (3 versions) :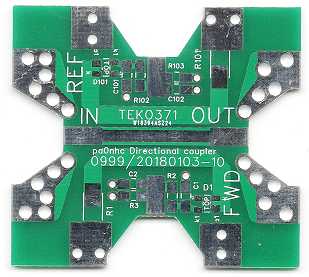 "DC371".
4x BNC, for in TEKO 371 box.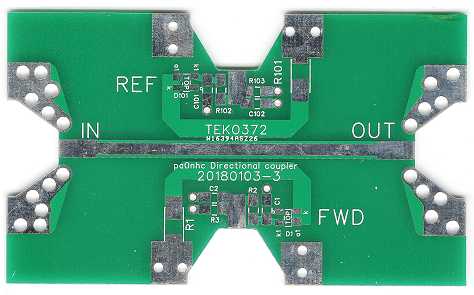 "DC372".
4x BNC, for in TEKO 372 box.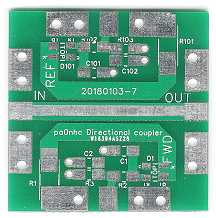 "DCcoax".
Miniature PCB, for 4x coax connections.
for inside equipment.
---
b. RF output (3 versions):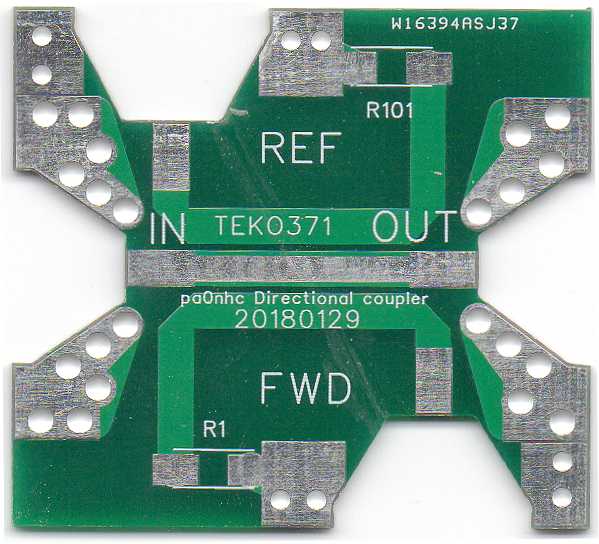 "RF371".
4x BNC, for in TEKO 371 box.

"RF372".
4x BNC, for in TEKO 372 box.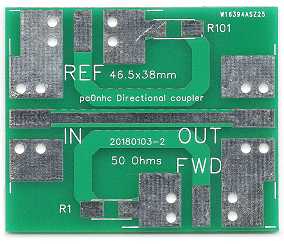 "RFcoax".
Small PCB , for 4x coax connections.
Preamp 28-440 MHz.
Price : Euro 10.-
VSWR sweeper.
Price of base board : Euro 12.50
Magnetic near field indicator.
Set price for 2 PCBs : Euro 12.50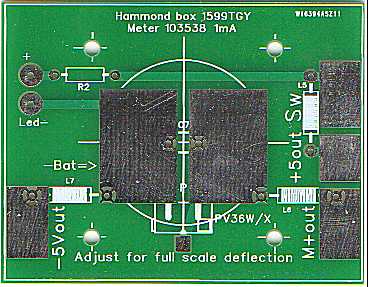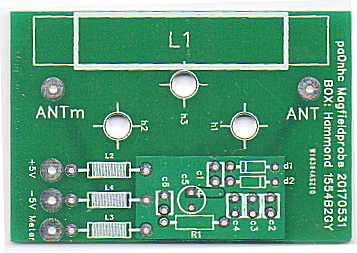 PCB for 100W MAGLOOP ring core transformers.
Price of PCB : Euro 12.50
Active RF 6dBm Low Power Meter.
Set of two versions PCBs, set price : Euro 10.-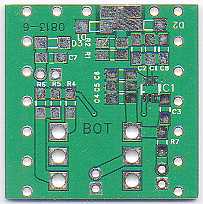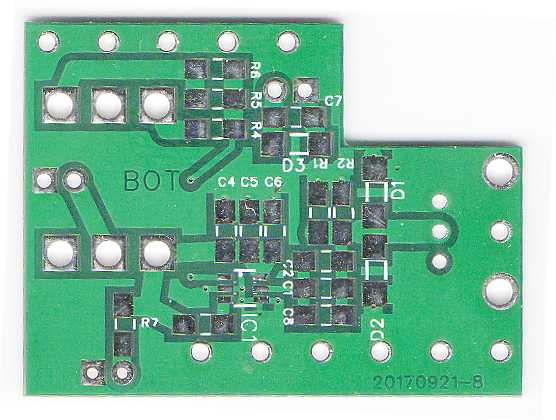 ---
Active 200W RF Power Meter.
PCB price : Euro 12.50